The fine arts program at Veritas Christian Academy offers a unique opportunity for students to use their God-given talents to glorify our Saviour while developing new skills in different forms of art. From choir to contemporary ensemble to our spring musical, students have the chance to serve through the arts.
Spring Musical
Every spring, the Veritas student body puts on a show to remember. All students have the ability to get involved as part of the cast, the ensemble or even helping with staging and lighting. It not only brings the whole school together, but engages the community as well.
Choir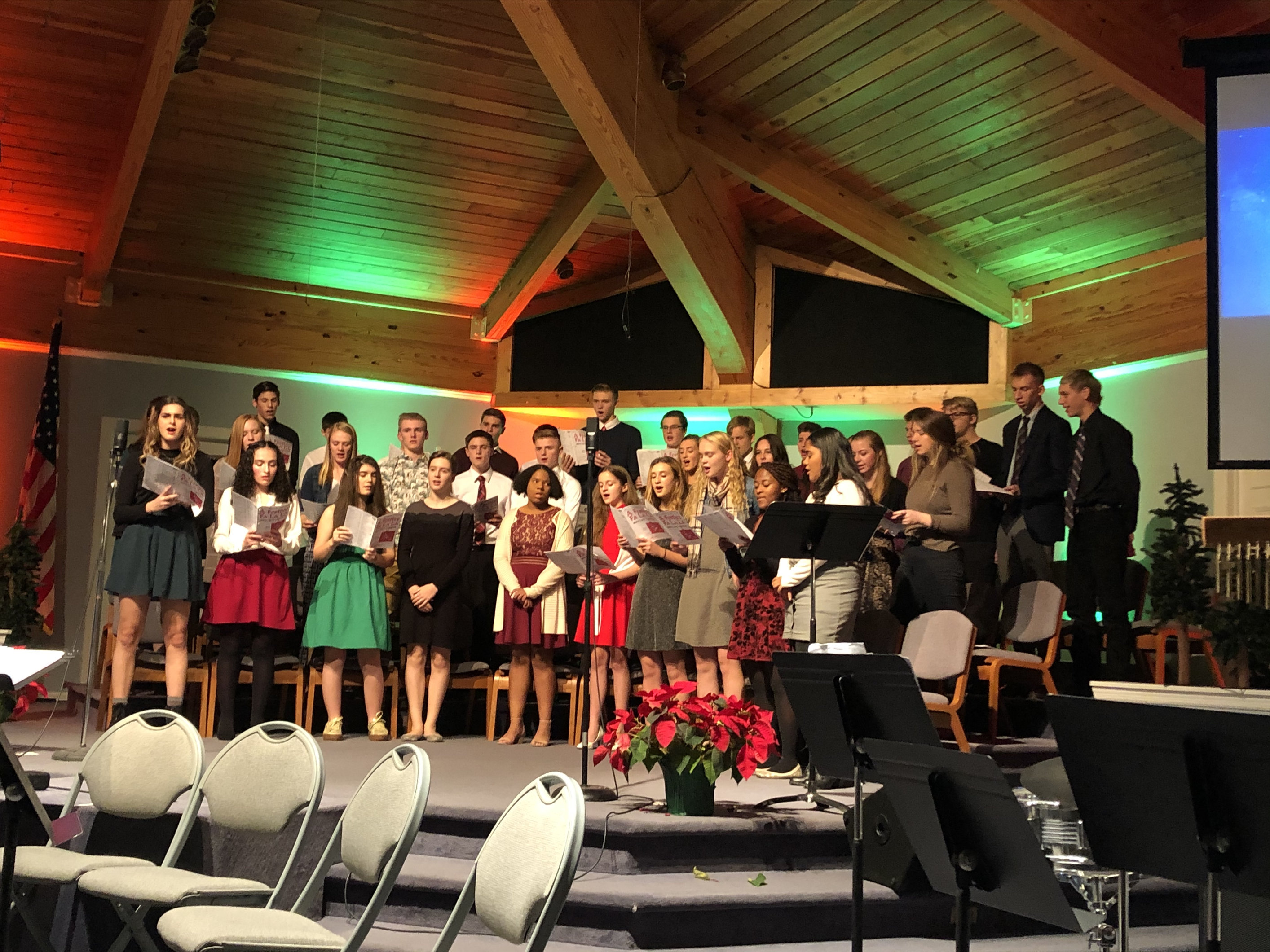 Whether at our Christmas program or special services, our choir, led by Rev. Greg Gaffney of Lafayette Federated Curch, seeks to make a joyful noise unto the Lord through classical and sacred music.
Contemporary Ensemble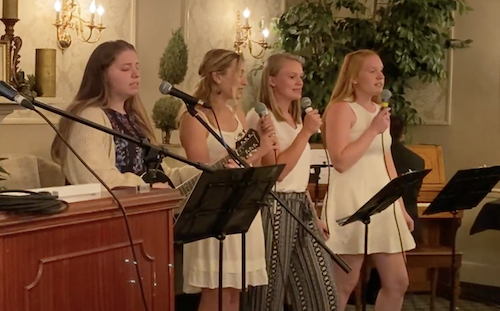 This group of students leads our music for our weekly chapel services and performs for special events like our annual concerts, banquets and more.
FLAME
A newly formed class focusing on Godly expression through the arts, this course uses multiple forms of art and media to showcase the glory of the Lord from photography to music to art.