This year's banquet features a timely theme of "Christian Education: Now More Than Ever" and our Head Administrator, Tom Argersinger, will share the plans for the future growth and success of Veritas Christian Academy. This is a banquet that is not to be missed as the role of Christian education becomes even more essential in a world that has been turned upside down.
Date & Time: May 20, 2021 from 6-9 PM
Location: The Lafayette House, 75 Route 15, Lafayette NJ 07848
Speaker: Tom Argersinger, VCA Head Administrator
RSVP: vcaoffice@veritasnj.org or (973)579-6333
Help us promote this event by downloading or sharing the links below:
Sponsors & Supporters
---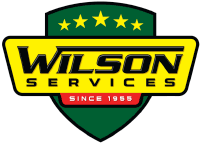 Wilson Services
Don't worry about your septic! We help North Jersey homeowners maintain their septic system and protect the environment through regular servicing, advanced technology, and expert advice - so they never need to worry.
Website: www.wilsonservices.com
Email: info@wilsonservices.com
---

Kuiken Brothers
Established in 1912, Kuiken Brothers has grown to be the leading supplier of quality residential and commercial building materials with a focus on serving the needs of professional contractors and homeowners in the region. With a staff of more than 280 employees, we have a total of eight locations to service the greater Tri-State area and can fulfill out-of-state orders upon request.
Website: www.kuikenbrothers.com
Email: info@KuikenBrothers.com
---

Precision Sports Entertainment
Precision Sports Entertainment is a firm built upon its core values. We maintain a fervent responsibility to labor with integrity, passion, responsiveness, persistence and dependability for each client and project. However, our passion exists not only for sports and entertainment, but also for finding creative, winning marketing solutions. Sure, we enjoy the sports industry. Sure, we believe with all our heart "Sports and Entertainment Sponsorship" is the ultimate means to creating a loyal bond. Therefore, through a process that involves creativity, persistence, and commitment, we strive for the winning outcome for our clients.
Website: www.precisionsportsent.com
Email: armand@precisionsportsent.com
---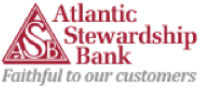 Atlantic Stewardship Bank
ASB is community banking at its best, with a higher purpose...it's what they do! Known throughout New Jersey for its commitment to charitable service and giving back 10% of profits annually, ASB is faithful to its customers and delivers the customer solutions you'd expect at each touch point.
Website: www.asbnow.com
Email: customerservice@asbnow.com
---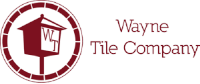 Wayne Tile Company
When shopping for tile there are nearly infinite options before you. At Wayne Tile we leverage our over 60 years in business to provide a unique customer experience. Get inspired by visiting our showrooms and let our design consultants walk you through the process.
Website: www.waynetile.com
Email: info@waynetile.com
---

A.B. Sea Interline Cruises & Club Med
A.B.Sea has been selling cruises and Club Med vacations since 1997. We have over 20,000 clients, many who have been using our services from the very beginning. Our number one goal is to keep our customers happy! Call today 973-948-2828.
Website: www.absea.com
Email: info@ABSea.com
---

Tire King
"Where anyone can afford to RE-TIRE"
We offer a wide range of general automotive repair services to customers from Sussex, NJ, Newton, NJ, Hardyston, NJ, and surrounding areas. As a tire dealer, we carry consumer tires, farm tires, commercial tires, industrial tires, and OTR tires from some of the most respected names in tires, like Cooper, Goodyear, and Continental. We are open Monday through Friday from 8:00 AM – 6:00 PM and Saturday from 8:00 AM – 2:00 PM. Schedule your appointment with Tire King online today for superior service from a group of automotive professionals. You can also contact us at (973) 875-5950. We are located at 11 Lower Unionville Road, Wantage, NJ 07461.
Website: www.tirekingsussex.com
Phone: 973-875-5950
---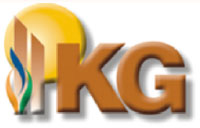 KG Companies
Our Mission is to provide the Tri-State area's construction market with building solutions that offer outstanding service, incredible value and the highest quality construction available.
Website: www.kgcompanies.com
Email: info@KGCompanies.com
---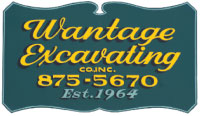 Wantage Excavating
Ever since we were established, in 1964, we have taken pride in being one of northern New Jersey's leading excavating contractors. It is our goal to provide competitive pricing and top quality workmanship with the latest technologies and materials. We are committed to excellence and stand behind each project, which is reflected in the number of our repeat customers.
Website: www.wantageexcavating.com
Phone: 973-875-5670
---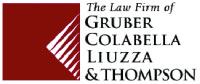 Gruber, Colabella, Liuzza & Thompson
Mission Statement: To provide aggressive, cost-effective legal services to our clients in a professional, courteous and prompt manner.
Website: www.gruberlaw-nj.com
Email: info@www.gruberlaw-nj.com
---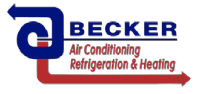 Becker Air Conditioning Refrigeration & Heating
Becker Air Conditioning, Refrigeration & Heating is dedicated to providing the best possible solution for your home or business. You can count on us to provide you with a system and solution that fits your unique needs and since we have installed many systems in this area, we have earned a reputation for doing the job right the first time.
Website: www.cbeckerac.com
Email: info@cbeckerac.com
---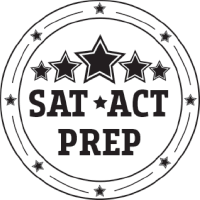 SAT-ACT Prep
With over 25 years of experience, Christie Fenners offers logical, practical, and intensive individualized instruction for the SAT and ACT. 92 Main Street, Sparta NJ 07871
Website: www.SAT-ACTprep.com
Phone: 973-513-0015
---