This year's banquet features a timely theme of "Yesterday. Today. Forever. Jesus is the Same" as we celebrate the 15th Anniversary of Veritas Christian Academy and continue or mission of building leaders for God's kingdom. This is a banquet that is not to be missed as it will not only be a great time of fellowship within our community, but will also help support our Opportunity Fund to provide tuition assistance to students in need.
Date & Time: March 31, 2021 from 6-9 PM
Location: The Lafayette House, 75 Route 15, Lafayette NJ 07848
Speaker: Phil Rizzo - Husband • Father • Pastor • Businessman • Freedom Fighter • Christian Education Advocate • Candidate for New Jersey's 7th Congressional District
Become a Sponor: Download our underwriting pledge form to sponsor this incredible event in support of Christian education in Northwest New Jersey.
RSVP: vcaoffice@veritasnj.org or (973)579-6333
Help us promote this event by downloading or sharing the links below:
Sponsors & Supporters
---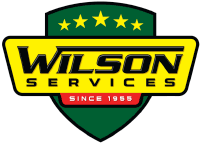 Wilson Services
Don't worry about your septic! We help North Jersey homeowners maintain their septic system and protect the environment through regular servicing, advanced technology, and expert advice - so they never need to worry.
Website: www.wilsonservices.com
Email: info@wilsonservices.com
---

Kuiken Brothers
Established in 1912, Kuiken Brothers has grown to be the leading supplier of quality residential and commercial building materials with a focus on serving the needs of professional contractors and homeowners in the region. With a staff of more than 280 employees, we have a total of eight locations to service the greater Tri-State area and can fulfill out-of-state orders upon request.
Website: www.kuikenbrothers.com
Email: info@KuikenBrothers.com
---

Precision Sports Entertainment
Precision Sports Entertainment is a firm built upon its core values. We maintain a fervent responsibility to labor with integrity, passion, responsiveness, persistence and dependability for each client and project. However, our passion exists not only for sports and entertainment, but also for finding creative, winning marketing solutions. Sure, we enjoy the sports industry. Sure, we believe with all our heart "Sports and Entertainment Sponsorship" is the ultimate means to creating a loyal bond. Therefore, through a process that involves creativity, persistence, and commitment, we strive for the winning outcome for our clients.
Website: www.precisionsportsent.com
Email: armand@precisionsportsent.com