Annual Banquet
Sponsors & Supporters
---

Tire King
"Where anyone can afford to RE-TIRE"
We offer a wide range of general automotive repair services to customers from Sussex, NJ, Newton, NJ, Hardyston, NJ, and surrounding areas. As a tire dealer, we carry consumer tires, farm tires, commercial tires, industrial tires, and OTR tires from some of the most respected names in tires, like Cooper, Goodyear, and Continental. We are open Monday through Friday from 8:00 AM – 6:00 PM and Saturday from 8:00 AM – 2:00 PM. Schedule your appointment with Tire King online today for superior service from a group of automotive professionals. You can also contact us at (973) 875-5950. We are located at 11 Lower Unionville Road, Wantage, NJ 07461.
Website: www.tirekingsussex.com
Phone: 973-875-5950
---

Wilson Septic
Wm. H. Wilson Septic System Service offers our northern NJ customers a wide range of expert services including maintenance, repair, installation, pump repair, high pressure jetting and camera inspections.
Website: www.wilsonseptic.com
Phone: 973-383-2112
---

Wilson Enterprises
Contact us now for the best prices on anthracite coal. We are NJ's first choice for coal delivery or pickup. Our staff is very knowledgeable on best practices for home heating and would be happy to discuss your options for saving time and money. We'll teach you about safety and answer any questions about coal. We serve Sussex, Morris, Passaic, Warren, Hunterdon, and surrounding NJ counties, as well as PA and NY.
Website: www.wilsoncoal.com
Phone: 973-729-5555
---

Wilson Engineering
Our customers include homeowners, commercial properties, condominium complexes, municipalities, restaurants, camps.
Website: www.wilsonseptic.com
Phone: 973-383-2112
---

A.B. Sea Interline Cruises & Club Med
A.B.Sea has been selling cruises and Club Med vacations since 1997. We have over 20,000 clients, many who have been using our services from the very beginning. Our number one goal is to keep our customers happy! Call today 973-948-2828.
Website: www.absea.com
Email: info@ABSea.com
---

Kuiken Lumber
Established in 1912, Kuiken Brothers has grown to be the leading supplier of quality residential and commercial building materials with a focus on serving the needs of professional contractors and homeowners in the region. With a staff of more than 280 employees, we have a total of eight locations to service the greater Tri-State area and can fulfill out-of-state orders upon request.
Website: www.kuikenbrothers.com
Email: info@KuikenBrothers.com
---

Tri-State Concrete
Tri States Concrete, Inc. of Sussex, NJ is a concrete contractor serving the Tri-State region. We have been in business for twenty five years and have thirty years of experience in the poured concrete industry. We also provide concrete pumping services. We feature both boom and line pumps. We are fully insured and certified by the American Concrete Pump Association (ACPA).
Website: https://www.facebook.com/Tri-State-Concrete-Inc-413003922135341/
Phone: 973-875-8825
---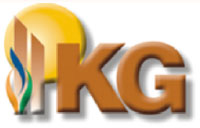 KG Companies
Our Mission is to provide the Tri-State area's construction market with building solutions that offer outstanding service, incredible value and the highest quality construction available.
Website: www.kgcompanies.com
Email: info@KGCompanies.com
---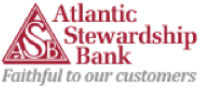 Atlantic Stewardship Bank
Atlantic Stewardship Bank is community banking at its best. The Bank is known throughout northern New Jersey for its commitment to charitable service and for its outstanding customer service. The high-touch of Atlantic Stewardship Bank is complimented by the high-tech product and service offerings.
Website: www.asbnow.com
Email: customerservice@asbnow.com
---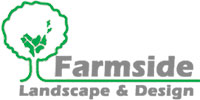 Farmside Landscape & Design
Farmside Landscape & Design offers a wide array of services for both residential and commercial clients. Our services include Landscape Construction, Landscape Maintenance, Lawn Care, Plant Healthcare, and Snow Management.
Website: www.farmside.com
Email: info@farmside.com
---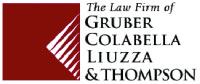 Gruber, Colabella, Liuzza & Thompson
Mission Statement: To provide aggressive, cost-effective legal services to our clients in a professional, courteous and prompt manner.
Website: www.gruberlaw-nj.com
Email: info@www.gruberlaw-nj.com
---

Hampton Automotive
Family owned and operated, Hampton Automotive has been the leading auto repair shop for the city of Newton, NJ and the surrounding areas since 1983. We are fully ASE and Tech Net certified, and are proud to be a locally owned and operated small business.
Website: www.hamptonautonj.com
Phone: 973-383-7552
---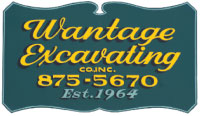 Wantage Excavating
Ever since we were established, in 1964, we have taken pride in being one of northern New Jersey's leading excavating contractors. It is our goal to provide competitive pricing and top quality workmanship with the latest technologies and materials. We are committed to excellence and stand behind each project, which is reflected in the number of our repeat customers. Website: http://www.wantageexcavating.com/ Phone: 973-875-5670
Website: www.wantageexcavating.com
Phone: 973-875-5670